Staff Orientation training provides a basic overview of PensionPro features and functions such as Dashboards, Worktrays, Time Tracking, Plans, the Navigation Panel, PlanSponsorLink, and the Help Center. This training should be consumed by users that were not part of the implementation process, or users that are new to your firm.
Note: This is an eLearning lesson, which means learners must interact with the lesson to progress through. Please use the Next and Previous buttons in the bottom-right of the course player.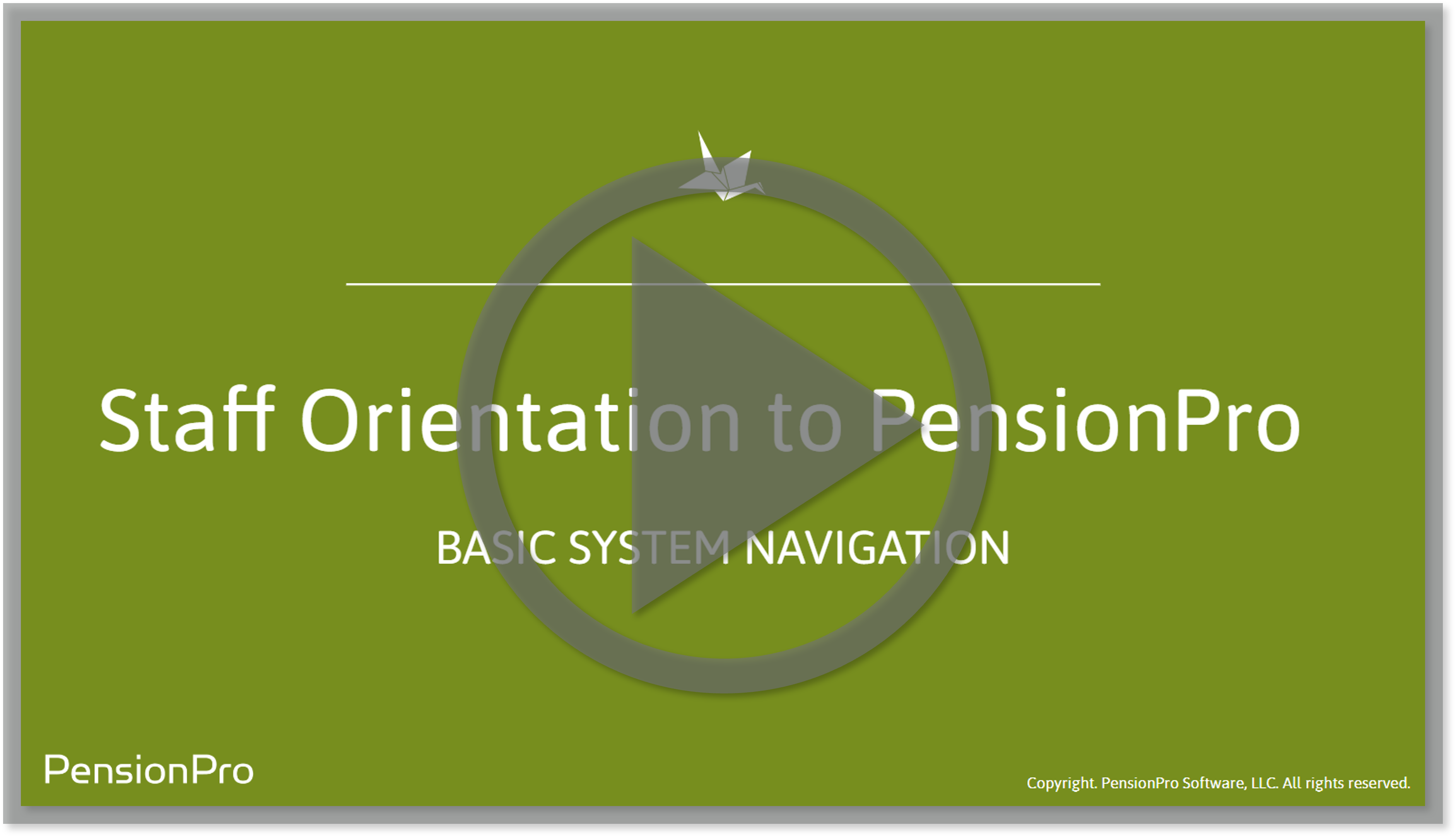 If you have any additional questions, please reach out to our Customer Service Team!